Sandra Spennato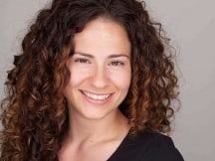 Sandra Spennato is a partner at Peter L. Cedeno Associates, P.C. located in downtown Manhattan.  Ms. Spennato has successfully represented clients throughout the five boroughs of New York City in a wide range of Matrimonial and Family Law issues, including child support and custody cases, spousal support, paternity, and family offense cases.  She is an experienced and highly skillful Divorce attorney, handling all aspects of the case.
Ms. Spennato is proficient at drafting prenuptial and postnuptial agreements and negotiating the division of high net-worth assets.
A graduate from Pace University School of Law, Ms. Spennato has been practicing matrimonial and family law exclusively since 2012. She is a fierce and aggressive litigator, having represented clients in New York Family Courts and Supreme Courts.
Areas Of Practice
Matrimonial
Family Law
Divorce
Bar Admissions
Education
Pace University School of Law, White Plains, New York
Professional Associations and Memberships
New York State Bar Association, Family Law Section, Member
Bay Ridge Lawyers Association, Member